Serving Santa Barbara's Staffing and Employment Needs
Excel Personnel Services in Santa Barbara is a staffing agency dedicated to helping businesses find the employees they need. We also help individuals seeking employment, whether they're looking for full-time or temporary jobs.
No matter your needs, we would like to hear from you so that we can get you exactly what you need. Come visit us in our Santa Barbara office, or give us a call at 805-319-4754. You can also fill out the contact form below and we'll be in touch soon.
Santa Barbara
Excel Personnel Services
351 Paseo Nuevo, 2nd Floor
Santa Barbara, CA 93101
Telephone: 805-319-4754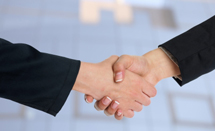 Working with our Santa Barbara staffing agency is easy!
While we still encourage you to move forward with your typical job search, partnering with Excel Personnel Services can help you get the job you need much faster. That's because we work so closely with companies who won't post jobs except through us.
We've made it as easy as possible to get on our list. You can stop by our Santa Barbara temp agency office, or, if you're closer to the others, check out our Lompoc and Santa Maria locations. If you'd rather do everything online, that works as well. Start by heading to this page to upload your resume and telling us a little bit about yourself: contact information, skills, links to relevant websites, and even a photo or video of you.
Once that's done, you'll be in our system and we can start looking for the right job for you. If you are a good fit for the companies we work with, you can become an employee with our Santa Barbara staffing agency and be eligible for health benefits. It's a win for everyone involved and is one of the most satisfying parts of working at Excel.