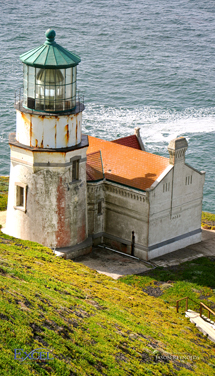 About Our Staffing Agency
Excel Personnel Services is a full-service employment agency serving California's Central Coast. We help companies use our staffing services as a tool to drive productivity, control personnel expenses, and manage hiring risks. We're also a crucial part of helping people find the temp jobs they're looking for. Integrity and excellence are at the core of everything we do.
We have served the communities of Lompoc, Santa Maria, VAFB, Buellton, Santa Ynez, and the surrounding cities since 1995.
If you're an employer, we can offer creative staffing solutions, shortening your search for exceptional clerical, industrial, and professional employees. Click here to learn more about our services.
If you're looking for work, our staffing firm can help you find temporary and full-time jobs that are a terrific fit for your skills, experience, and interests. Click here to view our job board with current permanent and temp job opportunities.
Excel Personnel Services have become my go to Staffing Agency when recruiting for an open position. They offer very competitive rates and the pool of qualified candidates they send my way is amazing. Their helpful and informative staff is top notch.
I love working with the staff at Excel! They are always ready and willing to help find us just the right person for the job. They are professional, courteous, friendly, knowledgeable and efficient! I have enjoyed the relationship we have built over many years working together. Thank you for all the hard work and dedication to your jobs!"
Dedicated, Committed, Professional…Excel is all of those and much more. Having a dedicated owner and staff who is committed to fill your expectations is what you will get with Excel Personnel Services. They know how to work with you and find the right people for your company. The staff is friendly and take the time to answer your questions or respond accordingly.
Our Mission
At Excel Personnel Services, our mission is to provide our clients with Real Staffing Solutions, Real Commitment, and a Real Partnership.
We will dedicate ourselves to your business needs and will work to meet your workforce demands, whether you need recruiting services for full-time or temporary staffing. We become your human resource partner by providing you with immediate access to top talent, offering flexible staffing solutions so you may react quickly to ever changing business dynamics. Work with us and most of your temporary employment problems will disappear.
We hold everyone in our staffing agency to the highest ethical and moral standards in the staffing industry. Our values, honesty, and high standards ensure the character and strength of our company. We have a vision to be the most respected and reliable locally owned staffing company on the Central Coast.
Our Values
• We hold ourselves accountable to the highest ethical and moral standards in the staffing industry. And we are looking to be not just different, but better.
• We abide by the American Staffing Association's Code of Ethics.
• We are committed to exceeding our clients' expectations and consistently delivering top employees.
• We provide personal attention to every client and employee.
• We are focused on building long-term relationships, not just filling jobs.