Benefits
You pay only for actual hours worked – you are not spending money on benefits such as insurance, pension plans, vacation, holiday and sick pay.
Unemployment Claims
Assigned employees work for Excel, so once their job is finished at your location, we handle all unemployment claims. Your unemployment rate will not be affected.
Worker's Compensation
The assigned employee is covered under our workers' compensation policy. If our employee is injured on the job, we handle the claim. Your experience modification will not be increased.
Screening Process
We will provide you with candidates who possess the skills and experience you require. We will also do our best to consider the personality traits needed to flourish in your work setting.
There are many advantages to working with Excel Personnel Services. We will become your human resource partner, providing you with immediate access to top talent. We will approach each staffing request with a sense of urgency and we will enable you to react quickly to changing business dynamics through our flexible staffing solutions.
Experience the Excel Difference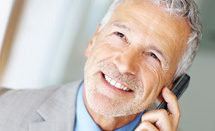 Have a tough staffing challenge? Call Excel Personnel Services. We'll provide you with expert advice and potential job candidates—all at no cost until you decide to hire.*
(805) 735-6723 – Lompoc Office
*Guarantee: If you are not satisfied with our employee within the first four hours of arrival, we will send you a replacement at no cost for those hours already worked.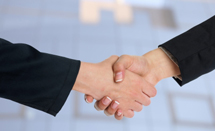 Integrity and Excellence are at the core of everything we do.
We hold ourselves to the highest ethical and moral standards in the staffing industry. Our values, honesty, and high standards ensure the character and strength of our company. And our vision is to be the most respected and reliable locally-owned staffing company on the Central Coast.
Payroll administration. Workers Comp. Unemployment.
Dealing with and managing payroll activities can be stressful and time consuming-not to mention a big hit on your bottom line. With Excel Personnel's Payroll Services we handle the administrative burdens, so you can focus on your true priorities. You maintain tight control over recruiting and identify candidates while payroll (along with the other administrative challenges) is handled by Excel Personnel.
You get the employees you want-without the hassles of payroll administration. Interested in discovering more? (805) 735-6723
I love working with the staff at Excel! They are always ready and willing to help find us just the right person for the job. They are professional, courteous, friendly, knowledgeable and efficient! I have enjoyed the relationship we have built over many years working together. Thank you for all the hard work and dedication to your jobs!"
Excel Personnel Services have become my go to Staffing Agency when recruiting for an open position. They offer very competitive rates and the pool of qualified candidates they send my way is amazing. Their helpful and informative staff is top notch."